PARIS CATACOMBS TOUR, Skip the line & off Limits acess
---
Tour Description:
Take the walk beneath the streets of Paris into the dark side and learn the secrets of this unique world. VIP access and skipping the line makes this visit even more exciting. Our local guide takes you back in time and beneath the streets of Paris and brings to life the very history as you are led through the maze. You won't have any worries about getting lost. With our experts not only do we bring you out in one piece, but we get to take you to areas that the public don't get to visit.
So what is this place all about and why and how did all the bones decide to be aligned below the streets?
This 2 hour tour is full of surprises and a few ghost stories appear along the way.
Tour Itinerary:
TOUR TYPE: SMALL GROUP TOUR or PRIVATE EXCLUSIVE JUST FOR YOU
IN A NUTSHELL:
Private Tour Guide
Duration 2 hours
VIP entrance tickets
Catacombs of Paris
Exclusive Access to sections close to the public.
WHO WANTS IT: Not for the faint hearted.
DURATION:   2 hours
PACE: Easy but does require a descent down stairs.
START TIME:  When you decide! Morning or Afternoon
MEETING POINT:  We will send you directions or if you prefer we can pick you up at your hotel.
TICKETS: VIP entrance tickets included to avoid the long waits.
DESCRIPTION:
See the hidden sights that most tourists simply don't see or miss.
Guided walk just for you with the best guides whom are carefully selected.
Being a private tour means all our attention is just for you and for us it's about bringing it to life for you in ways you can relate to.
Children are welcome as we love to make them feel a part of this adventure.
Exploring the Inside areas of the Catacombs and bringing it to life with the stories, beginnings, people and life.
Additional Information:
Availability
Every day, except 25th December – book well in advance as limited places.
Things to Bring & Note
Walking is a part of this trip, so please bring comfortable shoes. Bring a bottle of water and some sort of warm clothing as it is steady 14'C (57'F) in the underground tunnels. A smile.
Child Friendly
Yes, and we have the guide just for your family.
Terms and Conditions
1. Maximum depends on number of people in your Group of friends and Family. JUST for you.
2. Minimum Participates 1 at cost of 2pax.
3. Included Entrance to Museums and Places of Interest subject to Opening Times/days and availability of tickets.
4. Weka Travel reserves the right to revise or cancel any part of the tour due to acts of God, traffic delays, or last minute closures.
See Terms and conditions for details on closures of Museums, cancellations, changes to Itinerary and other information.
DO YOU REQUIRE SPECIAL MOBILITY ASSISTANCE
please Contact us, as there is approx 131 steps down a tight staircase and then another 83 steps up.
TOUR TYPE – PRIVATE EXCLUSIVE.
Just for you!
MAX PEOPLE:
up to you as it just for you and your friends & family.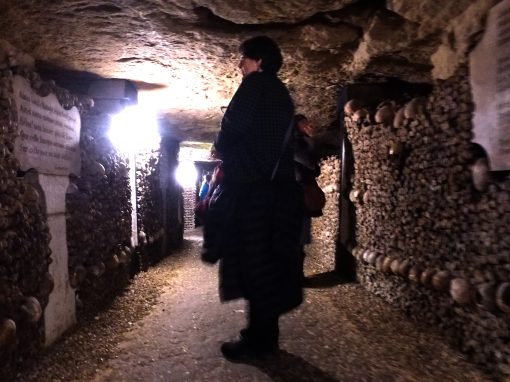 BROWSE OUR GUIDED CITY WALKS OR CONTACT US FOR SOMETHING CUSTOMISED